Sonos Beam (Gen2) Soundbar High Definition Sound 
Sonos Beam (Gen2) Soundbar High Definition Sound will provide you the experience of panoramic sound and crystal clear dialogue for shows, movies, and games. When the TV is off, stream music and more from all your favourite services. Control is easy with the Sonos app, your voice, and Apple AirPlay 2. Add speakers to create a wireless surround sound system and enjoy multiroom listening. Everything connects over WiFi.


The Sonos Beam Gen 2 is good for dialogue-centric content like TV shows and podcasts. It's a 5.0 soundbar, so it has a discrete center channel to improve vocal clarity in the mix. Its balanced sound, especially in the mids, ensures that dialogue reproduces with accuracy and clarity, and you can always use its dialogue enhancement tool to make voices more crisp. 
High Definition Sound
Smarter on the inside
A 40% faster chip pushes the sonic limits for a soundbar this size, creating two new audio paths for a virtual surround sound experience.More beautiful on the outside
The new precisely perforated grille elevates the elegant design and blends seamlessly into your home, whether you place Beam on furniture or mount it.
Exceptional sound all around
Dolby Atmos maps sounds in space for a 3D effect so you experience planes as if they're flying overhead, hear footsteps moving across the room, and feel the score surround you.
Requires a TV that supports Dolby Atmos and Atmos-encoded content.
Crystal clear dialogue
Oscar-winning sound engineers helped fine-tune Beam to make sure you hear every word and can always follow the story. For even greater clarity when characters whisper or the action intensifies, turn on Speech Enhancement in the Sonos app.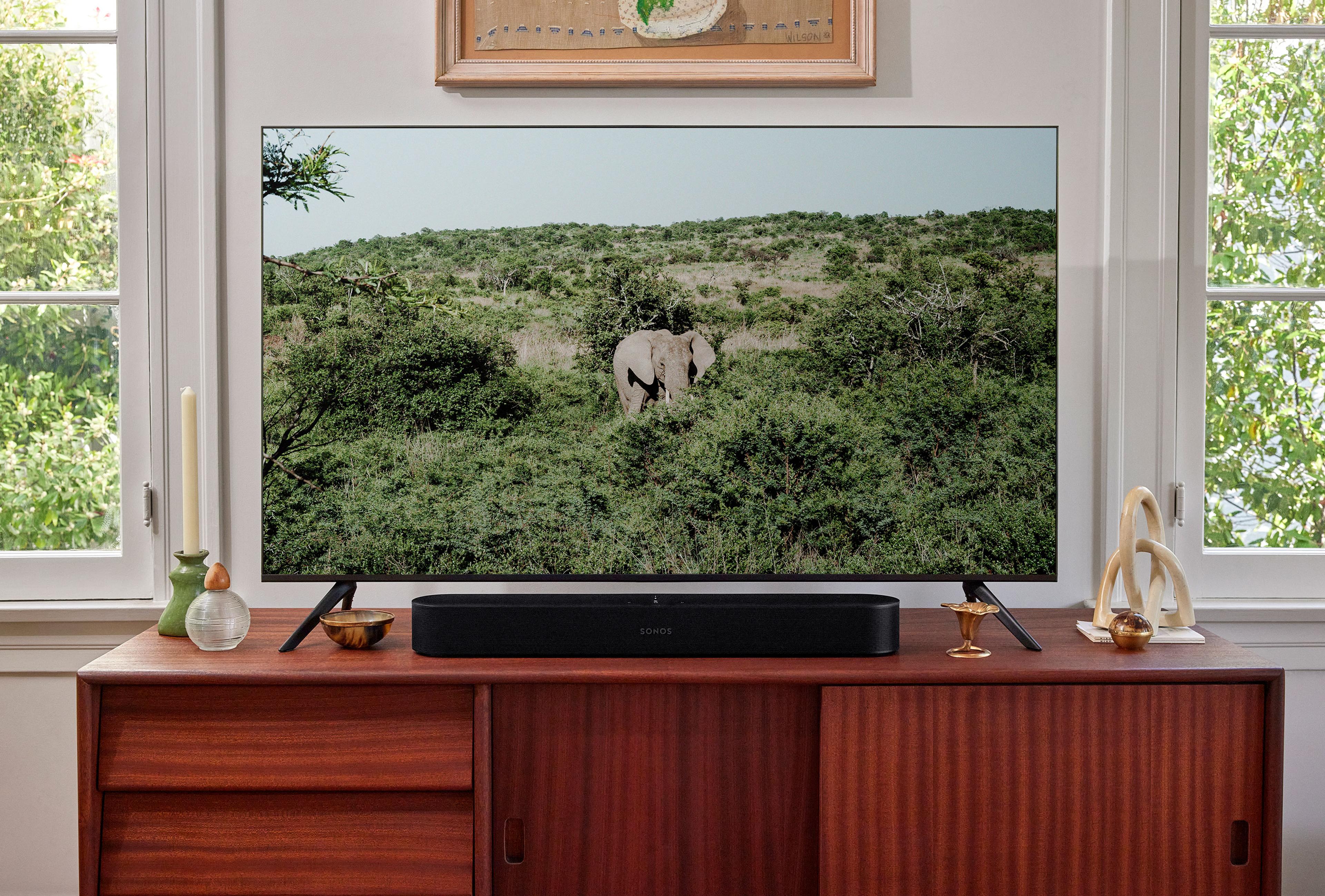 High quality even at low volumes
The Sonos Beam (Gen2) Soundbar provides High Definition Sound, advanced audio processing ensures balanced sound from wall to wall at any volume level. When you want to watch TV but need to keep it down, turn on Night Sound in the app to reduce the intensity of loud effects and enhance quieter ones.
Made for music
Stream music, radio, audiobooks, and podcasts from all your favourite services with detailed stereo sound that fills the room.
"When developing a soundbar, we treat music and home theatre equally."
Giles Martin
Grammy-Winning Music Producer & Sonos Sound Experience Leader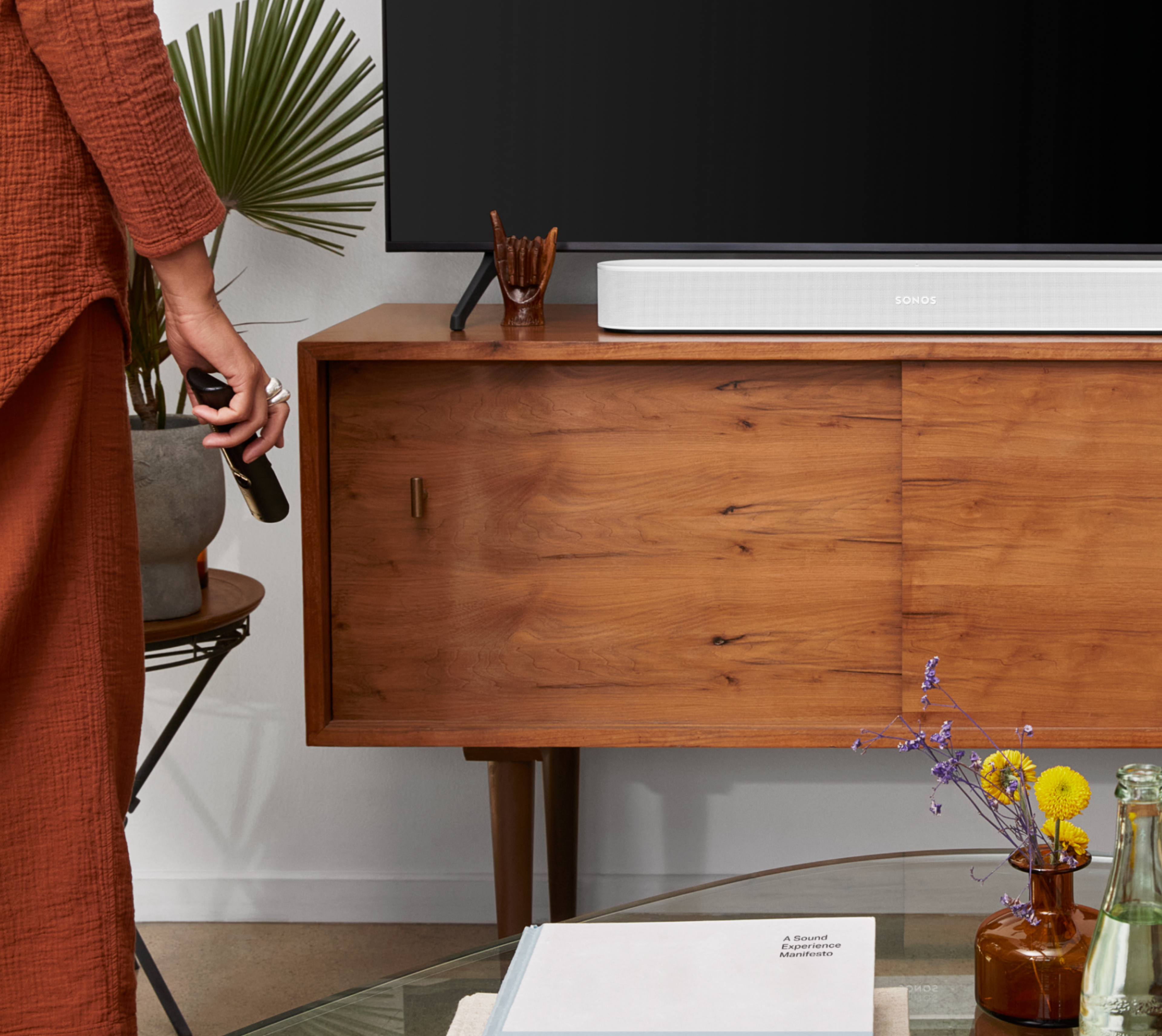 Sonos Beam (Gen2) Soundbar High Definition Sound