OPTOMA ZH406ST Short Throw Laser Projector
The perfect solution for businesses 
The Optoma ZH406ST Short Throw Laser Projector  is the perfect solution for businesses, conference rooms, higher education, auditoriums, exhibitions, digital signage, entertainment venues, projection mapping, and simulation
Compact high brightness short throw laser projector
The ZH406ST is a compact short throw Full HD 1080p DuraCore laser projector. Designed for maintenance-free, continuous operation it can be installed in virtually any orientation.
Pack full of features this compact laser projector has built-in speakers, is 4K and HDR compatible, and is low maintenance with extremely long-life laser technology. For ultimate control, the projector comes with RJ45 connection allowing you to monitor and control your network in multiple rooms.
Perfect for business, education and museums where a clear, bright image is required.
High lumens brightness projector compatible with 4K & HDR
Optoma DURACORE Technology, IP6X dust resist provides good brightness and reliability
Up to 20,000 hours laser light source life and virtually zero maintenance for system
Amazing color, 90% Rec.709 color gamut coverage to render lifelike images
Big 1.6x zoom & vertical lens shift with smallest size among competition make it labor and time saving for installation
Tilt free orientation, including portrait modeime.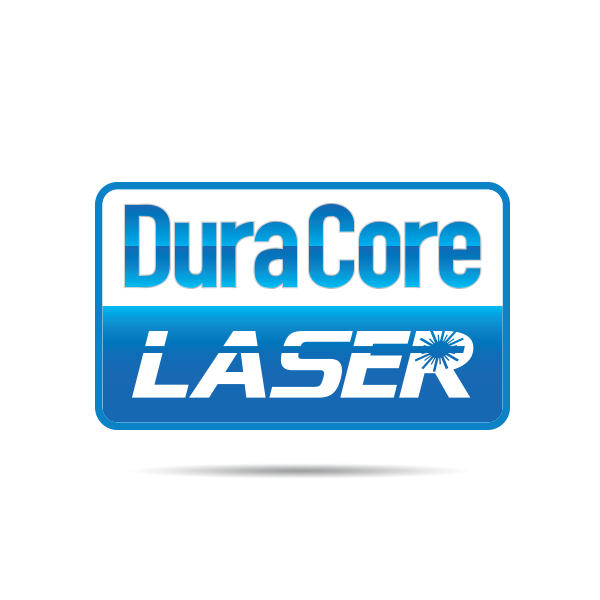 DuraCore
Industry leading lifetime is achieved using Optoma's DuraCore technology. Implementing advanced laser diode cooling techniques and an innovative dust resistant design.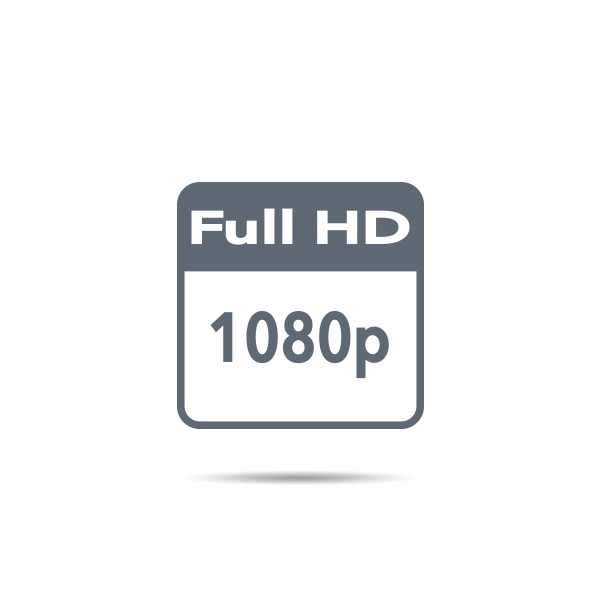 Full HD 1080p
1080p resolution gives you sharp and detailed images from HD content without downscaling or compression; perfect for watching Blu-ray movies, HD broadcasting and playing video games.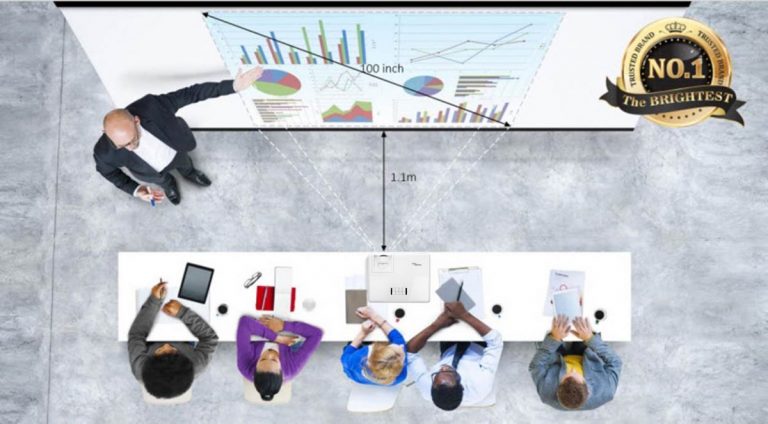 Short Throw
With a short throw lens, you can project an impressive 100" image from just over a metre away. This allows you to place the projector closer to the wall, reducing shadows so you can present with ease.
4K & HDR Compatible
High dynamic range (HDR) technology improves contrast ratio, brightness, and color depth on the display, delivers brighter whites and deeper black levels. It enhances the details and depth of field, making the images clearer and more realistic.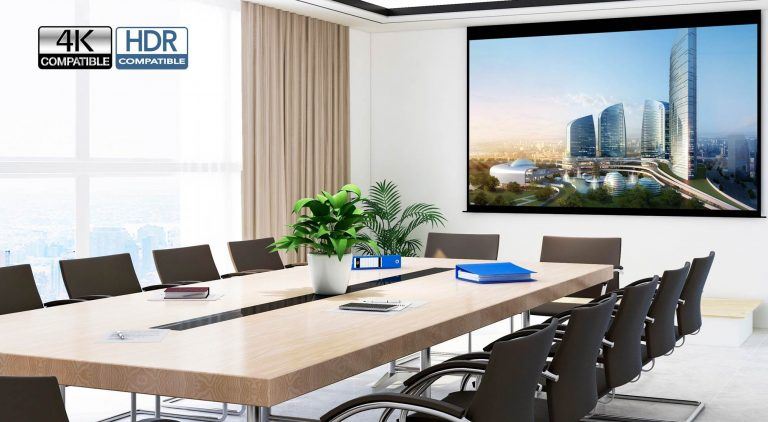 Four corner correction
Adjust the keystone in both the vertical and horizontal plane. You can individually warp each corner of the image to create a perfectly square image. Ideal for image stacking, uneven walls or where projector placement is awkward and needs to be installed at an angle.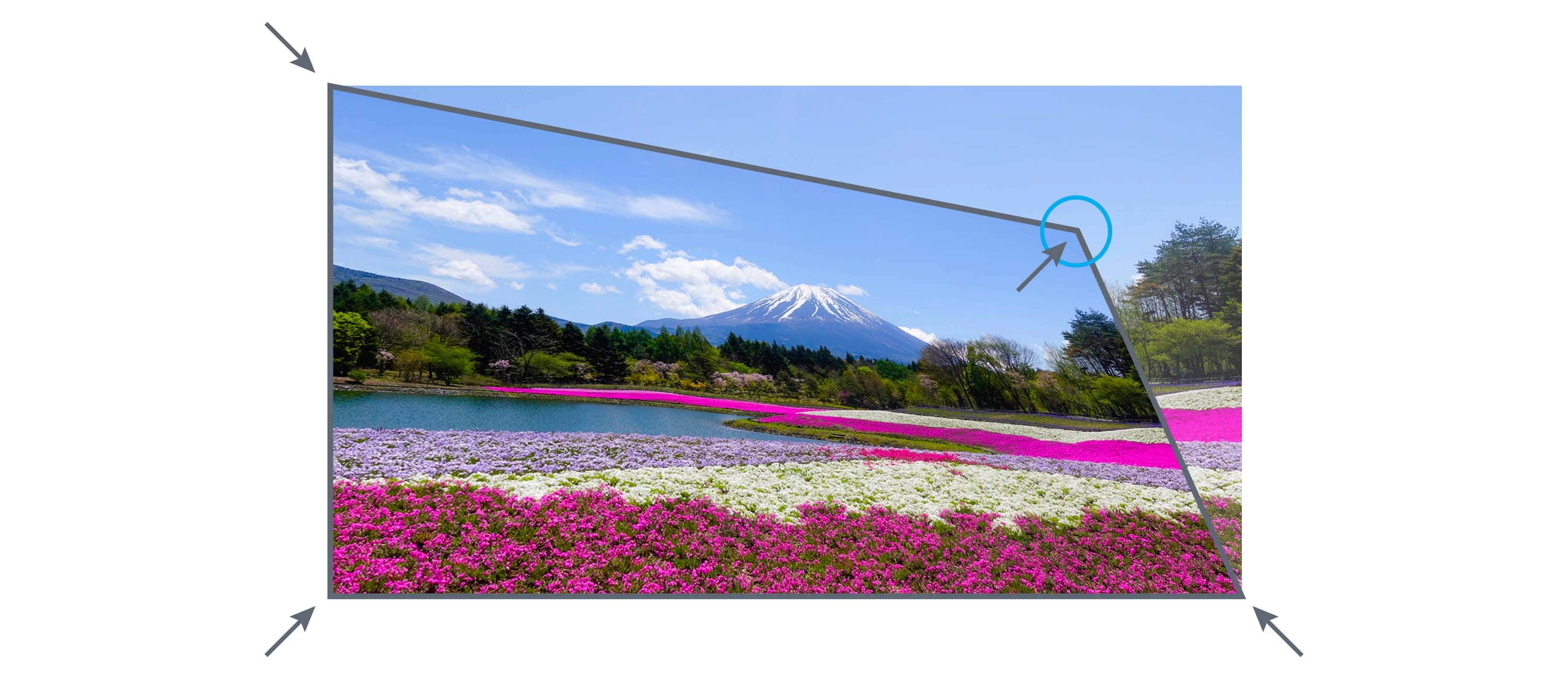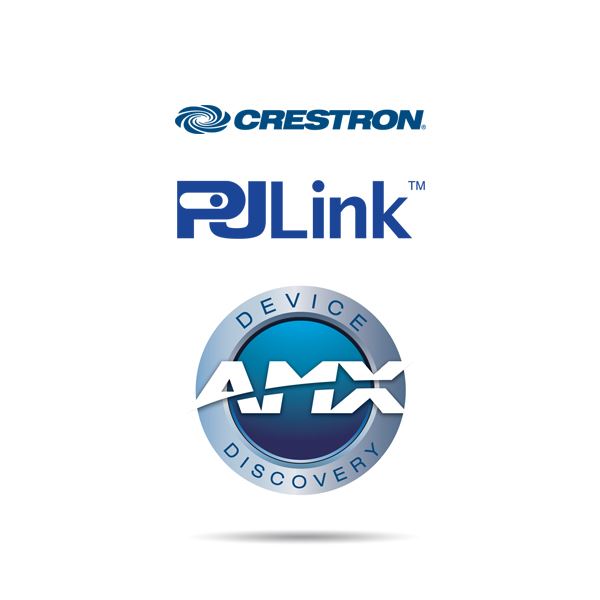 Control
Featuring a wide range of options you can control and monitor the projector remotely.
• RS232
Optoma projector's come with an extensive set of RS232 commands making it simple and easy to manage using any control system.
• AMX compatible
Dynamic discovery protocol is incorporated into the projector allowing for easy installation with AMX control systems.
• Crestron RoomView
Using the compatible RoomView® software you can power on/off, monitor, manage and control up to 250 projectors at the same time from any computer
• Extron IPLink compatible
Allows for easy installation with Extron control systems
Auto keystone
Auto Keystone automatically adjusts the trapezoid effect when the projector is off-axis to create an aligned image*.
*Auto keystone only adjusts the image in the vertical plane.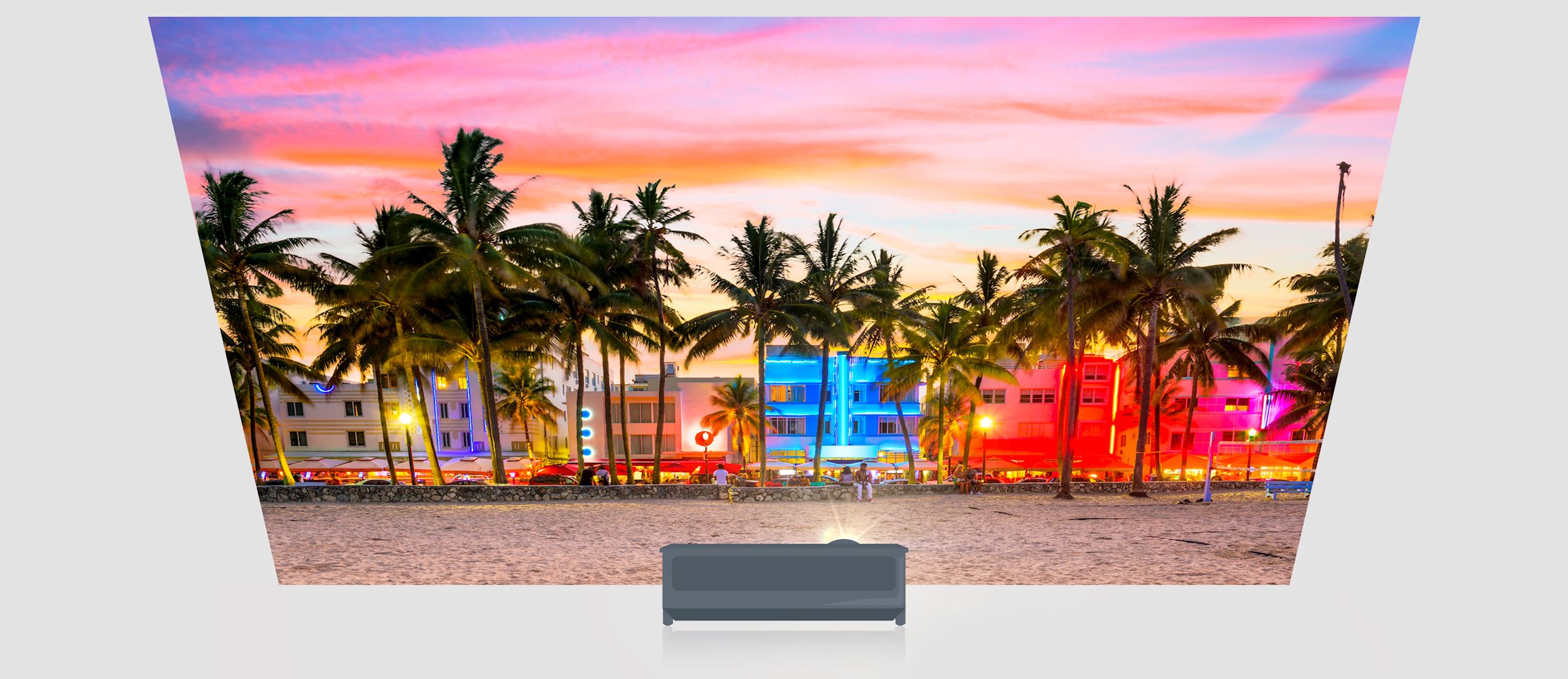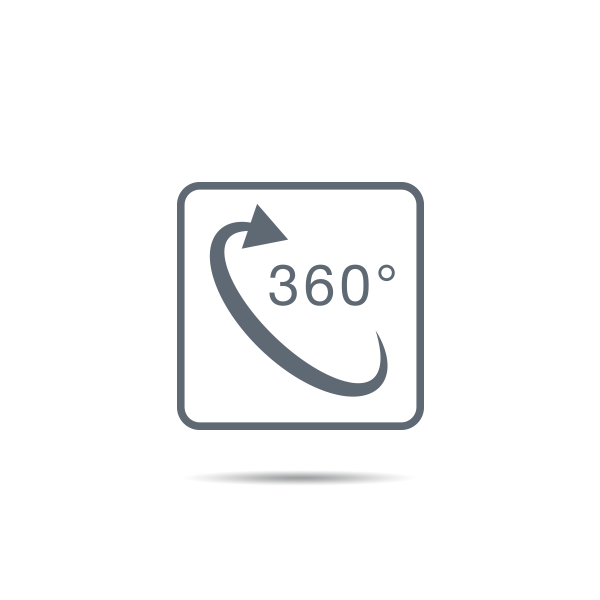 360 projection*
Images can be projected over a 360° range* along the projector's horizontal axis.
*For more information please refer to the user manual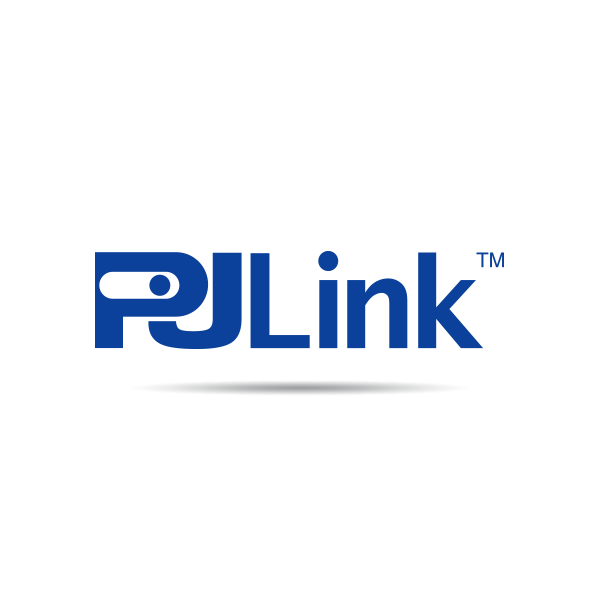 PJLink
PJLink protocol is incorporated into the projector allowing for easy installation with PJLink compatible control systems.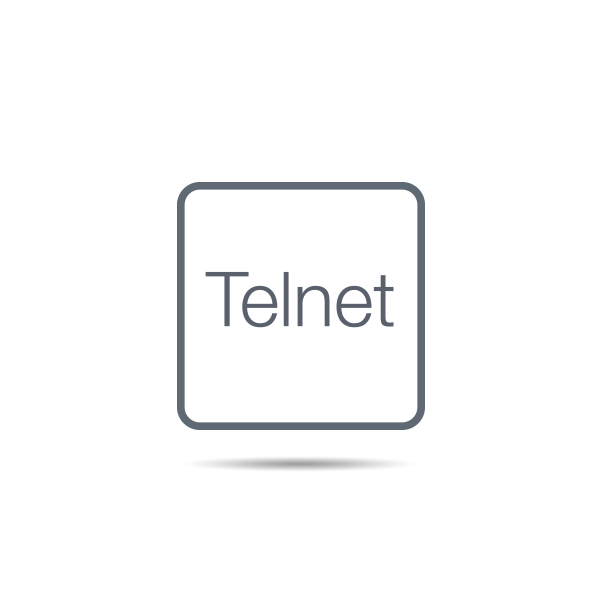 Telnet
This model is able to receive comands via telenet allowing for easy installation with Telnet compatible control systems.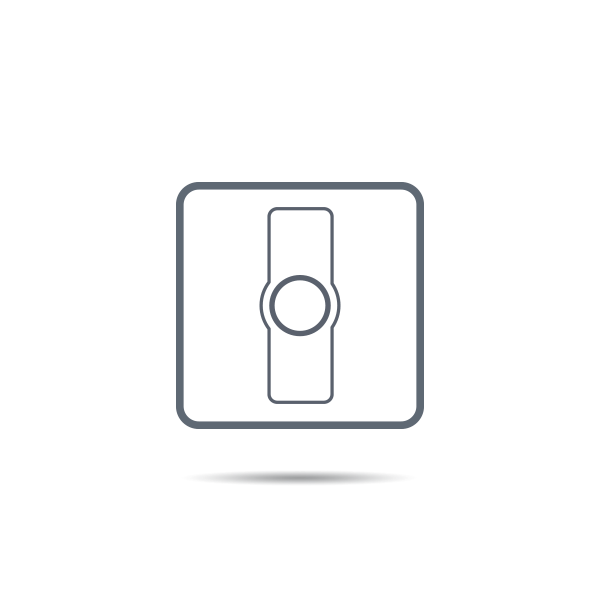 Portrait projection
Ideal for digital signage applications you can rotate your projector 90 degrees to project a portrait image.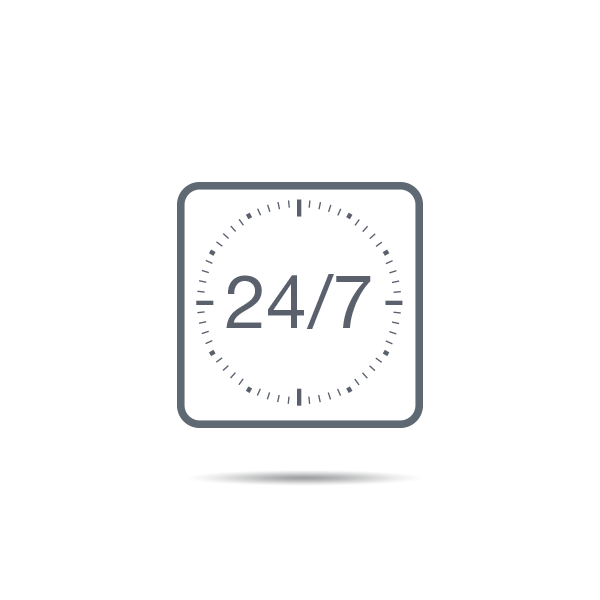 24/7 operation
Optoma projectors have been designed to operate 24 hours a day in standard orientation. Perfect for applications where prolonged periods of use is required. Subject to 24 hour terms and conditions.
24/7 Operation - standard lamp warranty applies. Projector warranty is based on standard business usage hours. For optimum performance Optoma recommends that your projector is turned off or placed in standby mode for 30 minutes every 24 hours to prolonging the life of your lamp.
Direct power off
Power off your projector immediately or directly at the mains. This means you don't have to wait for the projector to cool down before turning it off.
Superior contrast
Add more depth to your image with a high contrast projector. Compared to competing technology, Optoma DLP projectors provide you with brighter whites and ultra-rich blacks, images come alive and text appears crisp and clear - ideal for business and education applications.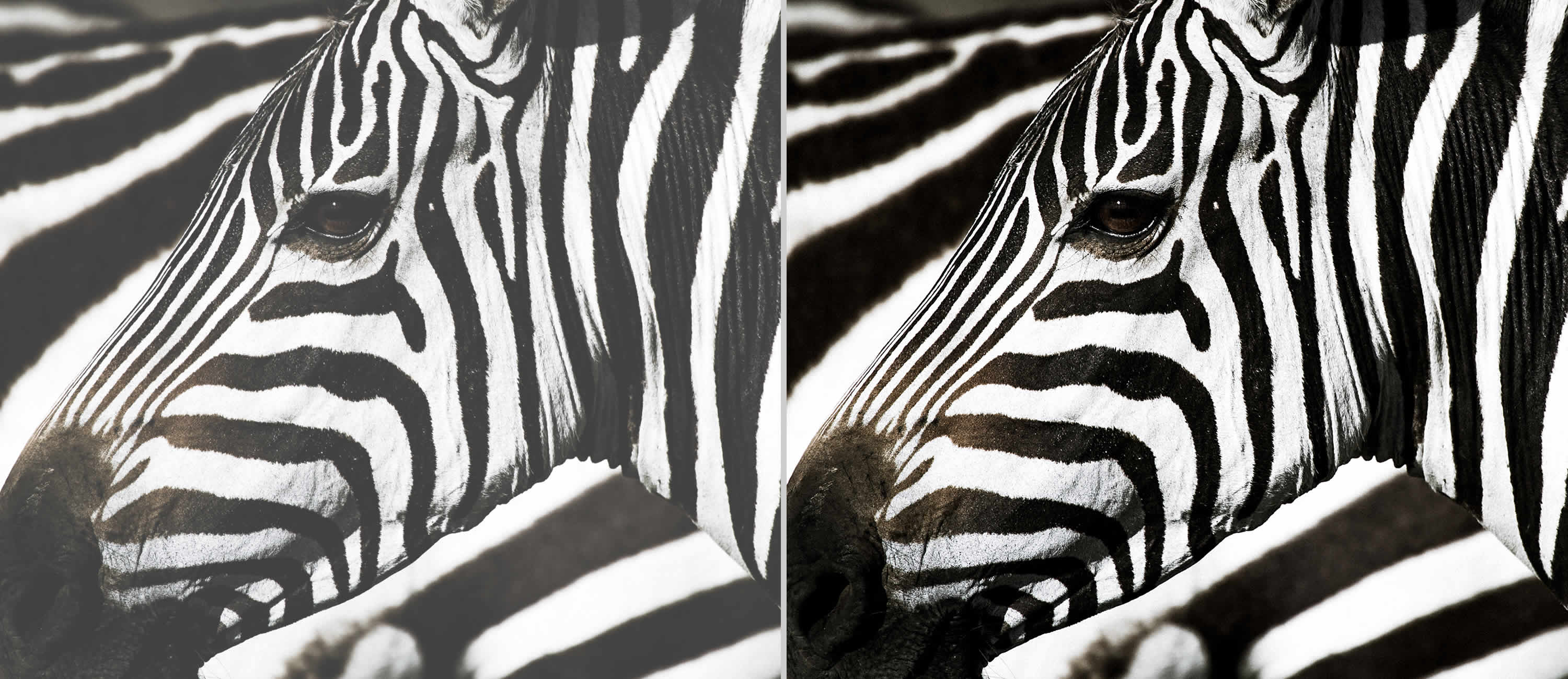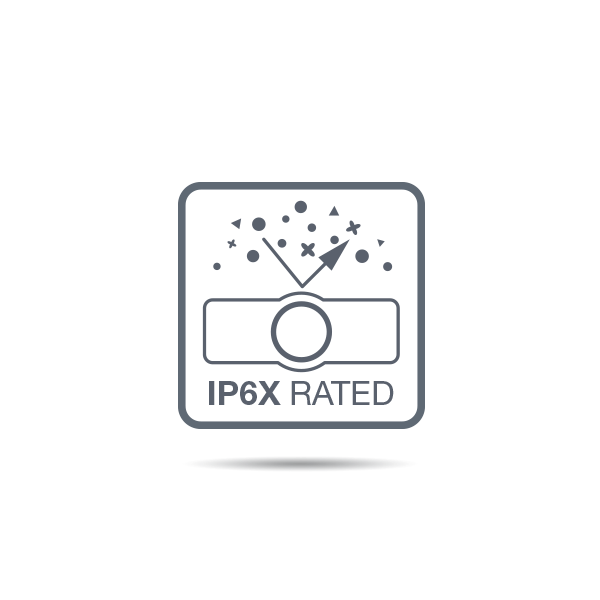 IP6X Airtight optical engine
Independently tested and certified to IEC standard 60529 with an IP6X dust resistance rating. Outstanding dust resistance combined with exceptional brightness ensures industry leading durability; paramount for 24/7 maintenance free operation in challenging environments.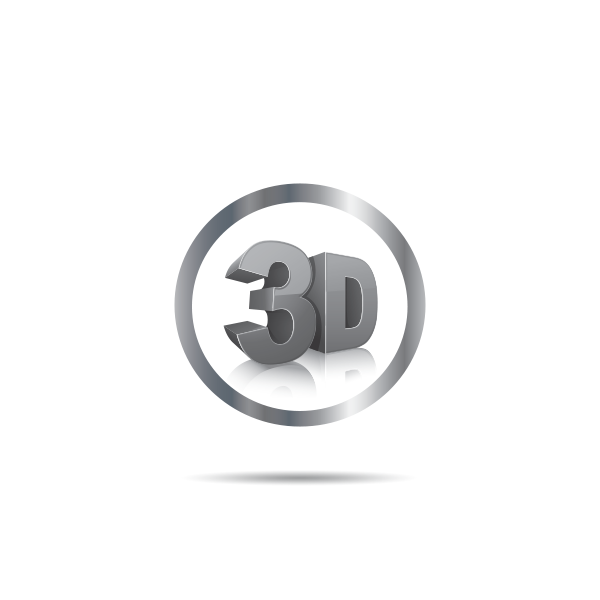 Full 3D
Optoma projectors can display true 3D content from almost any 3D source, including 3D compatible graphics cards, 3D broadcasting and the latest generation 3d media servers.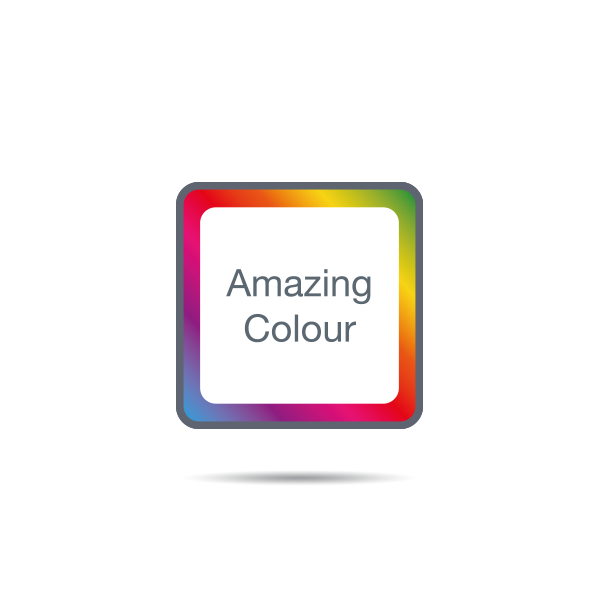 Amazing colour
Optoma projectors provide reliable colour performance suitable for any content and environment. From accurate sRGB colours for lifelike images to vibrant punchy presentations. We have a display mode to specific meet your needs. Perfect for a range of graphic and video presentations.