Logitech Bundle TAP | Lenovo Thinkcore and Rally Bar Mini ,White for Small Rooms
Logitech Tap W/Lenovo Thinkcore and Rally bar Mini, White for Small Rooms 

Lenovo ThinkSmart Core 
The Lenovo ThinkSmart Core computing device is powered by 11
th 
Gen Intel
®
 Core™ vPro
®
 processors with Intel
®
 Iris
®
 X
e
 graphics, for optimized business productivity and collaboration. It comes certified for and preloaded with Microsoft Teams Rooms—perfect for employees to connect, share, and collaborate seamlessly and securely. Plus, it runs on trusted Windows 10 IoT Enterprise SAC OS.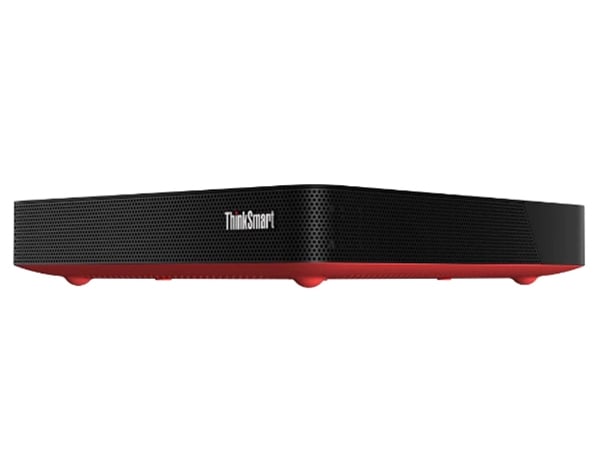 TAP INTO BETTER MEETINGS
Simplify video meetings and improve team collaboration with video conferencing solutions that go beyond the desk. Together with Lenovo, the leader in PCs by market share, Logitech Tap can now be powered by the ThinkSmart Core Edition. It is the perfect choice for progressive IT managers looking for high-performance, reliable, and secure, video enabled conference rooms. The bundle includes Logitech Tap and Lenovo ThinkSmart Core preconfigured for Microsoft Teams Rooms. To complete the conference room solution with crystal clear audio and video, add Logitech Rally Bar, Rally Bar Mini, MeetUp, or Rally cameras and speakers. Now it's easier than ever to start and run efficient video meetings, invite guests, and share content. Just tap to get started
Logitech Rally Bar Mini
Logitech Rally Bar Mini delivers a powerful all-in-one video conferencing experience, featuring brilliant optics, automated mPT, and high-performance audio for huddle to small meeting rooms. With Logitech Rally Bar Mini, video meetings can be just as natural and productive as face-to-face collaboration.
BUNDLED COMPONENTS INFO
| QTY | SKU | | DESCRIPTION | |
| --- | --- | --- | --- | --- |
| 1 | 11RXS02403 | | LENOVO THINKSMART CORE OEM LOGITECH TEAMS, I5-1145G73VPRO, 256GB SSD, 8GB, 3YR PREM | |
| 1 | 939-001950 | | LOGITECH TAP, 10.1" TOUCH SCREEN WITH CAT5E, 2YR WTY (CAN NOT BE SOLD STANDALONE) | |
| 1 | 994-000082 | | LOGITECH TAP JUMPSTART SUPPORT - 3 MONTH SUBSCRIPTION | |
| 1 | 960-001355 | | LOGITECH RALLY BAR MINI ALL IN ONE 4K ULTRA HD VIDEO BAR,BUILT IN SPEAKER & MIC,WHT- 2YR W | |