Logitech Rally Bar Mini for Small to Medium Video Conference Meeting Rooms
SEE WHAT YOU'VE BEEN MISSING
With a dual-camera system and RightSight 2 auto-framing technology, Rally Bar welcomes remote participants to the conversation. Choose Grid View to eliminate empty space and frame each person in their own stream, Speaker View to highlight the active speaker, or Group View to capture everyone in the room.
LOOKS TRUE-TO-LIFE
An innovative dual-camera system with optical zoom and an AI Viewfinder delivers fluid, cinematic video in small and medium rooms.
Logitech Rally Bar Mini for Small to Medium Rooms
SOUNDS AWESOME
Rally Bar Mini's advanced audio engineering delivers rich, natural sound and makes sure every voice is clearly hearPort tube for enhanced lowfrequencies

Patented anti-vibrationsuspension system fHigh-perfo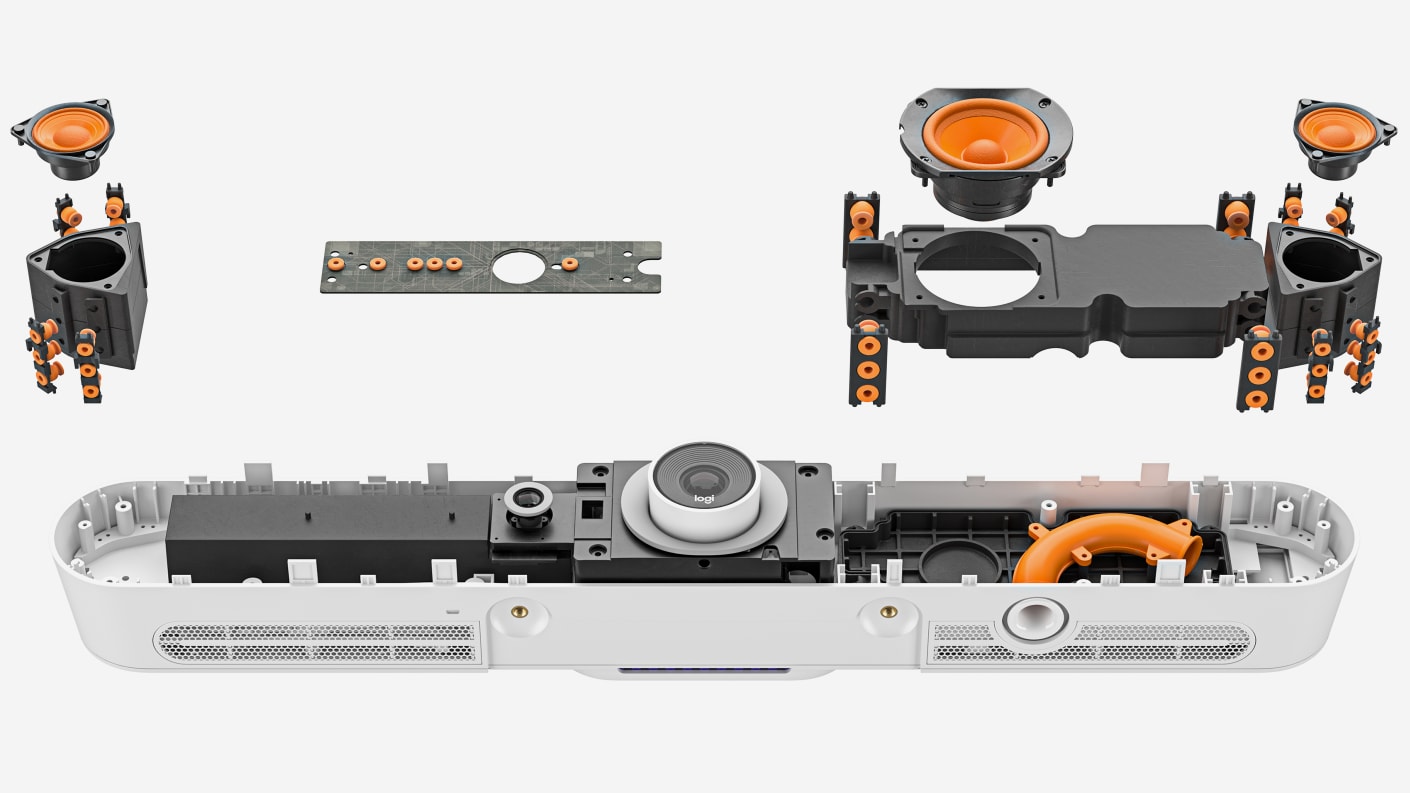 GREAT CONVERSATIONS START HERE
AI Sound Optimization
Adaptive Beamforming
AI Sound Optimization
Auto-level loud and soft voices – while suppressing unwanted noise – with AI-based RightSound technology that improves over time.
Adaptive Beamforming
Focus on the active talker with high-precision beamforming mics.
EXPAND THE CONVERSATION
Easily accommodate larger spaces with Rally Mic Pods. Out of the box, Rally Bar Mini has a pickup range up to 7 m, which you can significantly extend by adding up to three Mic Pods.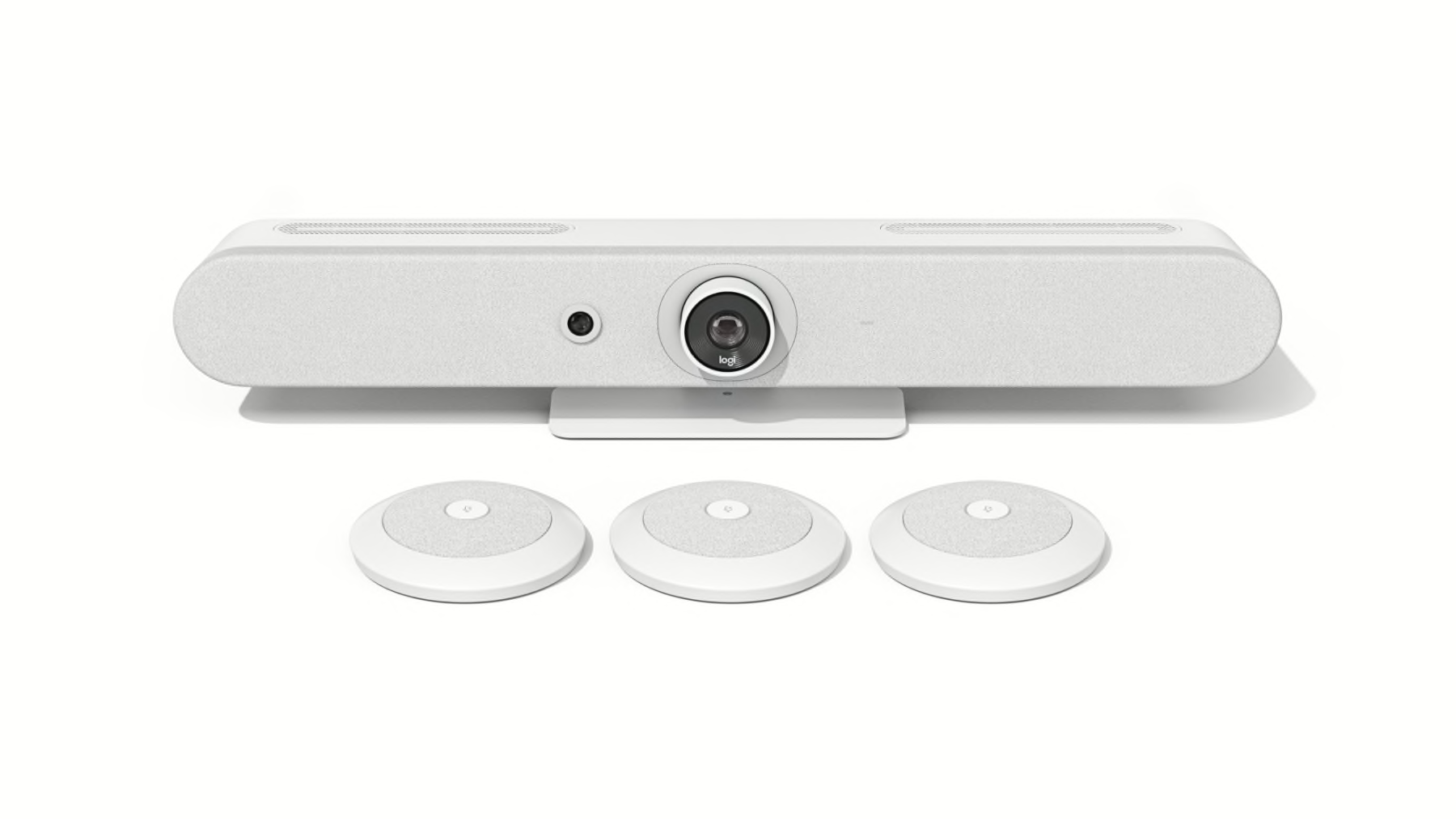 WORKS WITH YOUR PREFERRED PLATFORM
Start your meeting with just one touch, seamlessly connecting Rally Bar Mini to your preconfigured room solution.3Shown with optional Logitech Tap
DESIGNED FOR DEPLOYMENT AT SCALE
Appliance Mode
USB Mode
Cable Management
Mounting Options
Run supported video conferencing applications – such as Zoom®, Microsoft Teams®, and others – directly on the device with no computer or laptop required.
SIMPLE TO MANAGE
Easily manage your Logitech video collaboration devices with Logitech Sync. Monitor room health, deploy updates, and modify settings all from a single cloud-based platform. And with Sync Insights, you can see how meeting spaces are utilized over time.
Powered by CollabOS
Deploy video collaboration solutions at scale with CollabOS, the secure operating system powering Logitech appliances and select devices.