Elite Screens Starling 150" 16:9 Electric Projector Screen
Elite Screens Starling Tab 150" 16:9 Electric Projector Screen is a high quality tab-tensioned front projection motorized screen. It has an elegant arcuate shaped aluminum housing that allows floating backets to attach to the back for a quick easy installation. The Starling Tab-Tension 2 is the ideal projection screen for professional applications with an improved motor speed.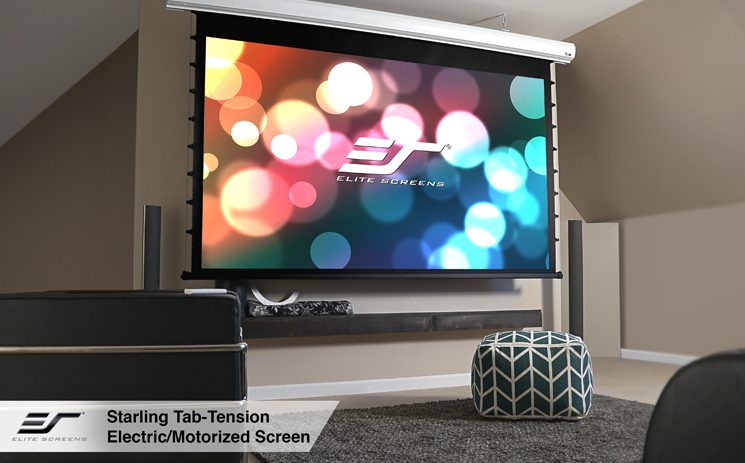 Screen Material
CineWhite matte white projection material
4K Ultra HD, Active 3D, and HDR Ready
Standard black masking borders and black backing
Extra top black masking border for high ceiling installation
Design and Installation
Elegant arcuate shaped case in white or black finish
Floating brackets allow easy wood stud alignment for a wall or ceiling installation
Mounting hardware kit included
Wall mountable remote control cradle included
Plug & Play ready, no hardwire installation required
Extra Black Drop: 6"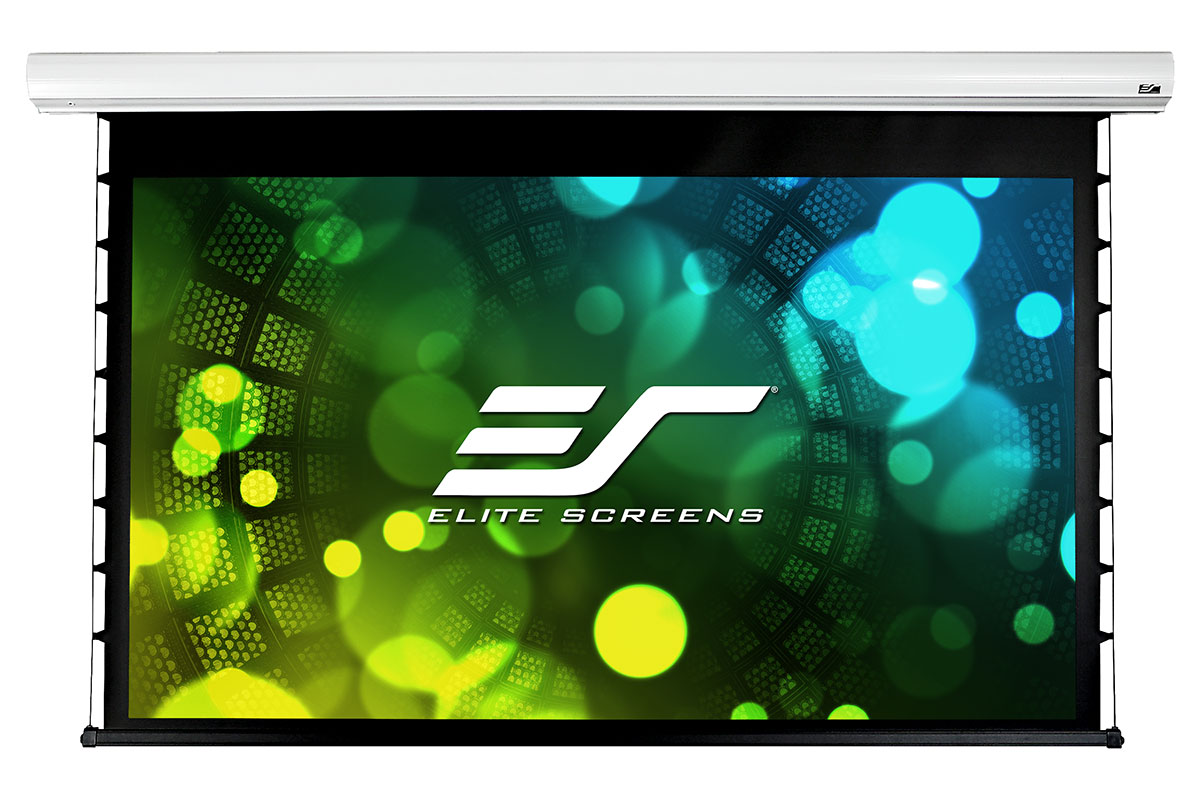 Control System
Internal Radio Frequency/Infrared receivers with IR, RF remotes included
Infrared IR "eye" extension sensor - ideal for concealed installation but still require Infrared control
12 volt trigger capable for synchronized screen operation with the projector's power cycle
Manual control UP/DOWN buttons on exterior of case
Smooth and quiet operation
RS-232 capable for serial communication
Quality and Reliability
Tubular motor allows swift operation with a superior weight tolerance and operational lifespan
Low power consumption
Flame Retardant: Complies with NFPA 701 Standards
2-Year Manufacturer's Warranty